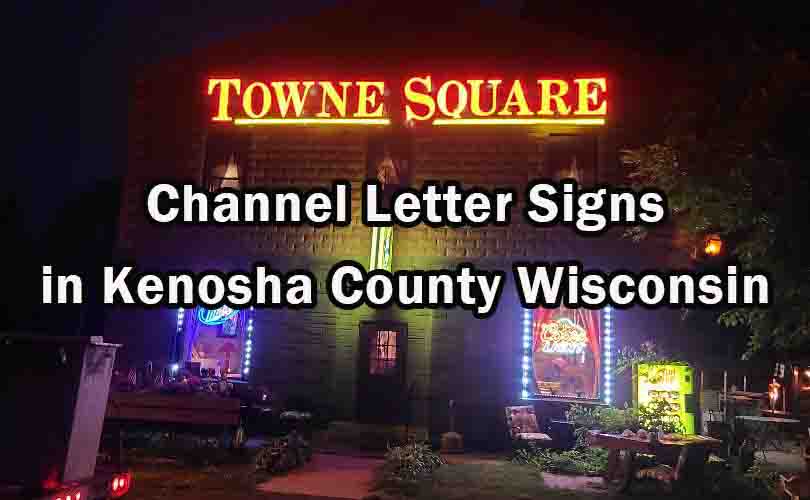 Business Signs – Kenosha – New signs and fast, professional sign repair – Serving southern Wisconsin for over 40 years – Nu Glo Signs.
Business Signs – Kenosha
As one of the oldest and most well-known branding and custom signage companies in the Northern Illinois/Southern Wisconsin area, we have a wealth of experience helping businesses establish standout messaging. Rely on Nu Glo Signs for comprehensive design, production, and installation for a wide range of signs—from LED signs to monument signs to channel letters and more—we aim to improve your business with the right signage. Our expert signs promote your business with impressive and impactful signage.
Nu Glo is your single destination in Southern Wisconsin for all of your outdoor signage solutions, creating impactful and attractive signs for businesses, organizations, churches, shopping centers, and more.
Nu Glo offers a complete selection of outdoor signs for businesses in Kenosha County. We work with you throughout the entire sign creation process, from initial consultation to the installation, ensuring that your outdoor signage is reflective of your brand, cohesive with existing marketing, and sets your business apart from your competitors. Worried about local regulations, permitting, or city signage codes? We handle that, too, so you never have to worry that your signage won't be compliant with local ordinances.
New Signs
Fast Sign Repair
LED Conversions
Full Service Sign Company
Parking Lot Lighting
Outdoor Business Signage in Kenosha County – New Signs
Here are just a few of the reasons why you should hire Nu Glo Signs to fix your business sign:
We're experts in sign repair and restoration. We have a team of experienced sign technicians who know how to fix all types of signs, no matter how old or damaged they are.
We use only the highest quality materials. We use only the best materials when repairing and restoring signs, so you can be sure that your sign will look great and last for years to come.
We offer a wide range of services. We can repair or restore just about any type of sign, including:

Metal signs
Plastic signs
Neon signs

We offer free estimates. We'll never charge you for a service until we've given you a free estimate. This way, you can be sure that you're getting a fair price for the work we do.
We offer a satisfaction guarantee. We're so confident in our work that we offer a satisfaction guarantee. If you're not happy with the results of our work, we'll make it right.
If you are in need of a new business sign, or need fast sign repair in Kenosha County, contact the Commercial Signage Experts at Nu Glo Sign. From outdoor business signs to event signage, interior signs, parking lot lighting and more, Nu Glo custom fabricates all types of business signs including;
LED
Channel Letters
Cabinet
Pole
Pylon Signs
Front Lit 
Back Lit
Light Box
Neon
Illuminated Pole Signs
Monument Signs
Electronic LED Messages
Panel Signs
Dimensional Lettering
Vinyl Banners
Installation/Repair/Maintenance.
Fast Sign Repair in Kenosha County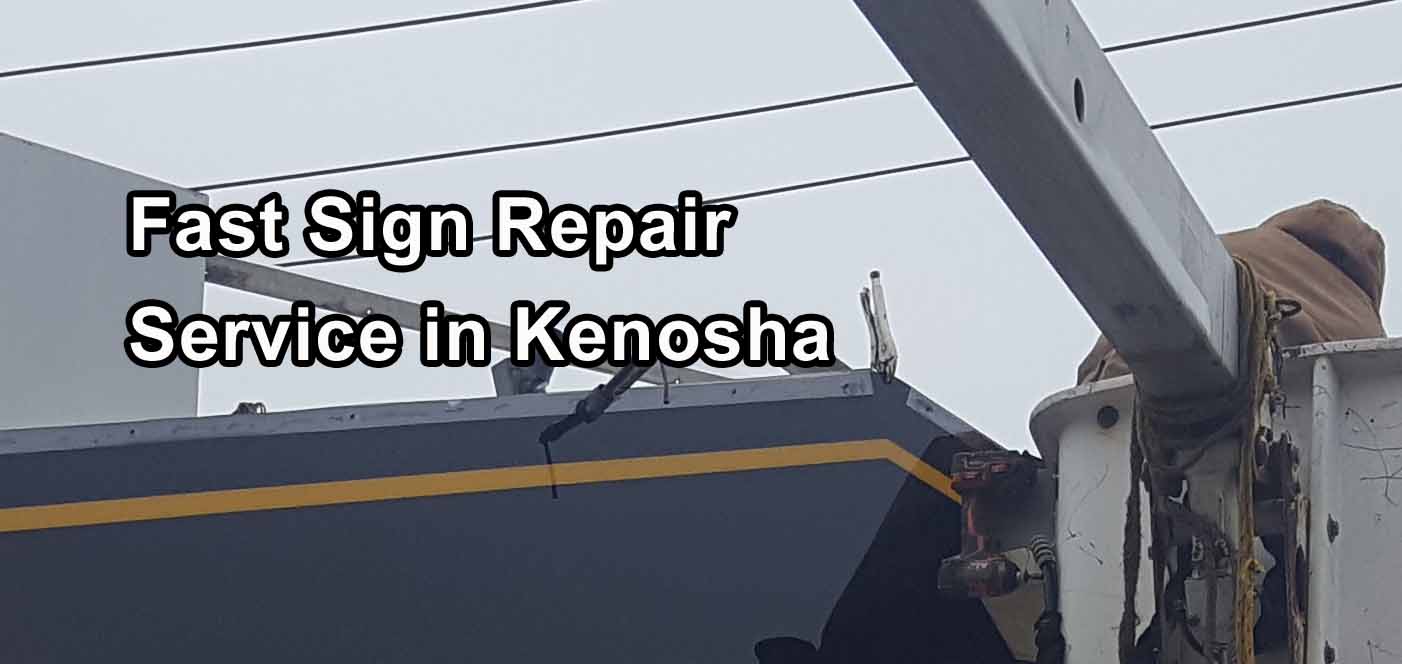 The fact is that nearly all signage needs to be lit (especially here in southern Wisconsin) or you can't see it when the sun sets. Additionally, lighting burns out.
Sometimes at the very worst time.
We carry a large selection of replacement parts on hand, limiting any wait for ordering. Our sign repair technicians also drive fully-stocked trucks with a bucket to reach the high ones. That is why we are able to handle your electric/lighted sign repair here in Kenosha County and the surrounding area quickly. We guarantee our work and use only the best parts from top lighting manufacturers.
Additionally, when you have lighting issues, now is the perfect time to upgrade to LED Lighting!
LED Sign Conversions in Kenosha County
When your business signage start to blink out, or if you simply want to save some serious cash instead of writing a fat  check to the electric company, call the LED Conversion Experts at Nu Glo Sign.
And, LED Signs not only use less electricity, they last longer and burn brighter in chilly weather, an important consideration here in upstate Illinois.
Convert Today and Save!
Additionally, Nu Glo Signs also offers LED Conversions For Parking Lots
And in the case of parking lot lighting, the savings can average about $300 per year ON EACH LAMP!
It's not just Signs and Parking Lots. Nu Glo can light up Walkways, Roadways, Tennis Courts, and any outdoor area that needs lighting here in Kenosha County.
New Signs
Fast Sign Repair
LED Conversion Experts

Parking Lot Lighting

Full Service Sign Company
Serving Northern Illinois and Southern Wisconsin Businesses Since 1982 
Office 847-223-6160
Cell 847-417-2342