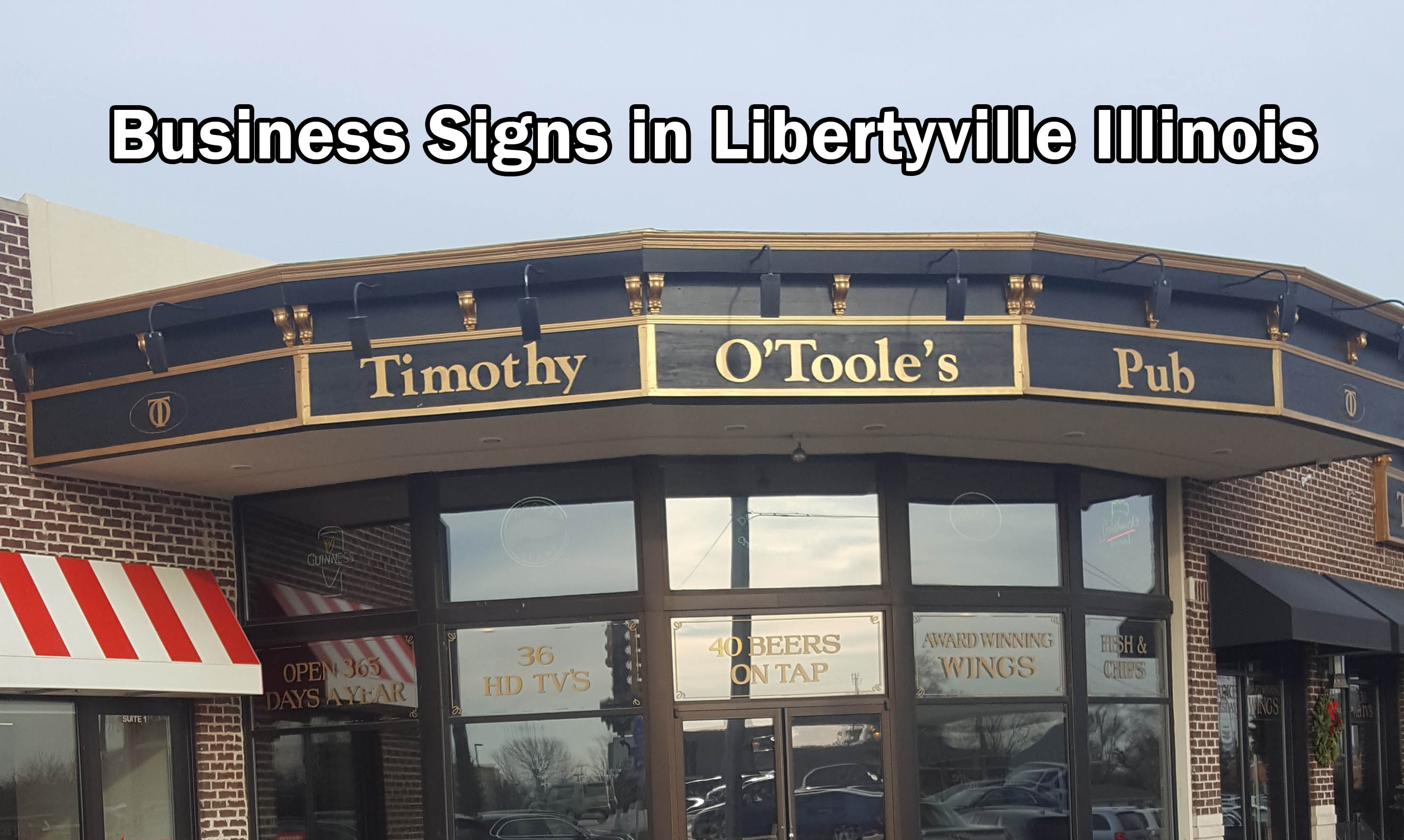 Business Signs in Libertyville Illinois – If you need a new sign or just some needed maintenance or repair, Nu Glo Sign offers the best signs and service here in Lake County.
Business Signs in Libertyville Illinois
Nu Glo Sign fabricates all types of signs in Lake County Illinois – LED, Channel Letters, Monument, Moving Messages & more. Professional, affordable service.
If you are looking for commercial signage in Libertyville Illinois, contact the Business Signage Experts at Nu Glo Sign. From business signs to event signage, interior signs and more, Nu Glo custom fabricates all types of business and commercial signs in Libertyville Illinois and the surrounding northern Illinois/ southern Wisconsin area.
Church & School Signs 
Banners
Cabinet Signs
Neon Signs
LED Signs
Monument Signs
Franchise Signs
Interior Signs
Vinyl Signs/ Lettering
Wall Signage
Pole Signage
Road Signage
Channel Lettering
LED Channel Lettering
LED Moving Messages
Wired Electric Lighting
Parking Lot Lighting
Indoor/ Outdoor Lighting
and More…
Including Sign Service and Repair
We have been creating, maintaining, and repairing signs in Lake County and the surrounding area for over 35 years, so we've learned a thing or two about creating effective business signage. When you need professional, quick and affordable sign fabrication or service/ repair look no further than Nu Glo Sign.
Business Signs in Libertyville Illinois – Repair and Maintenance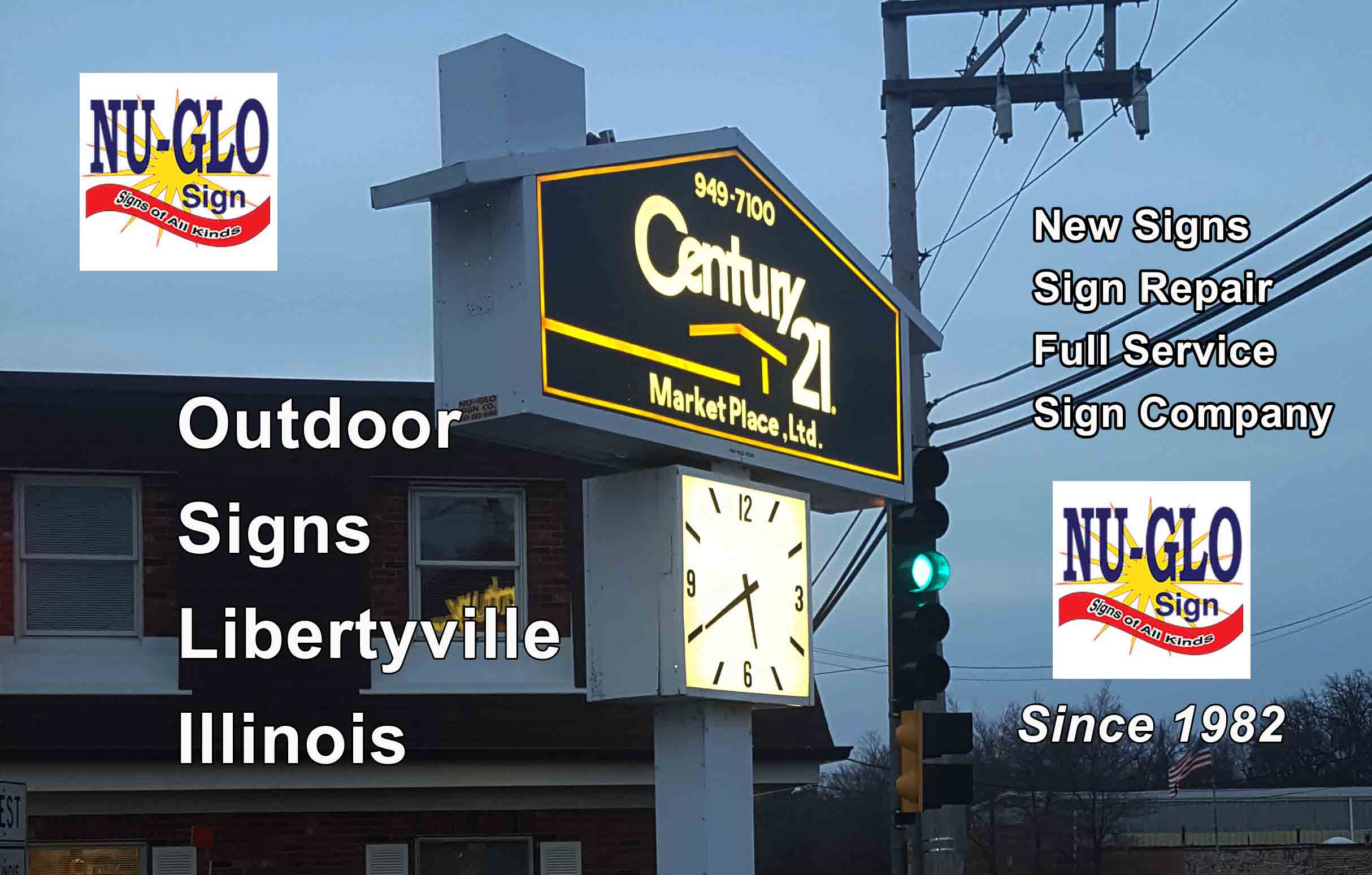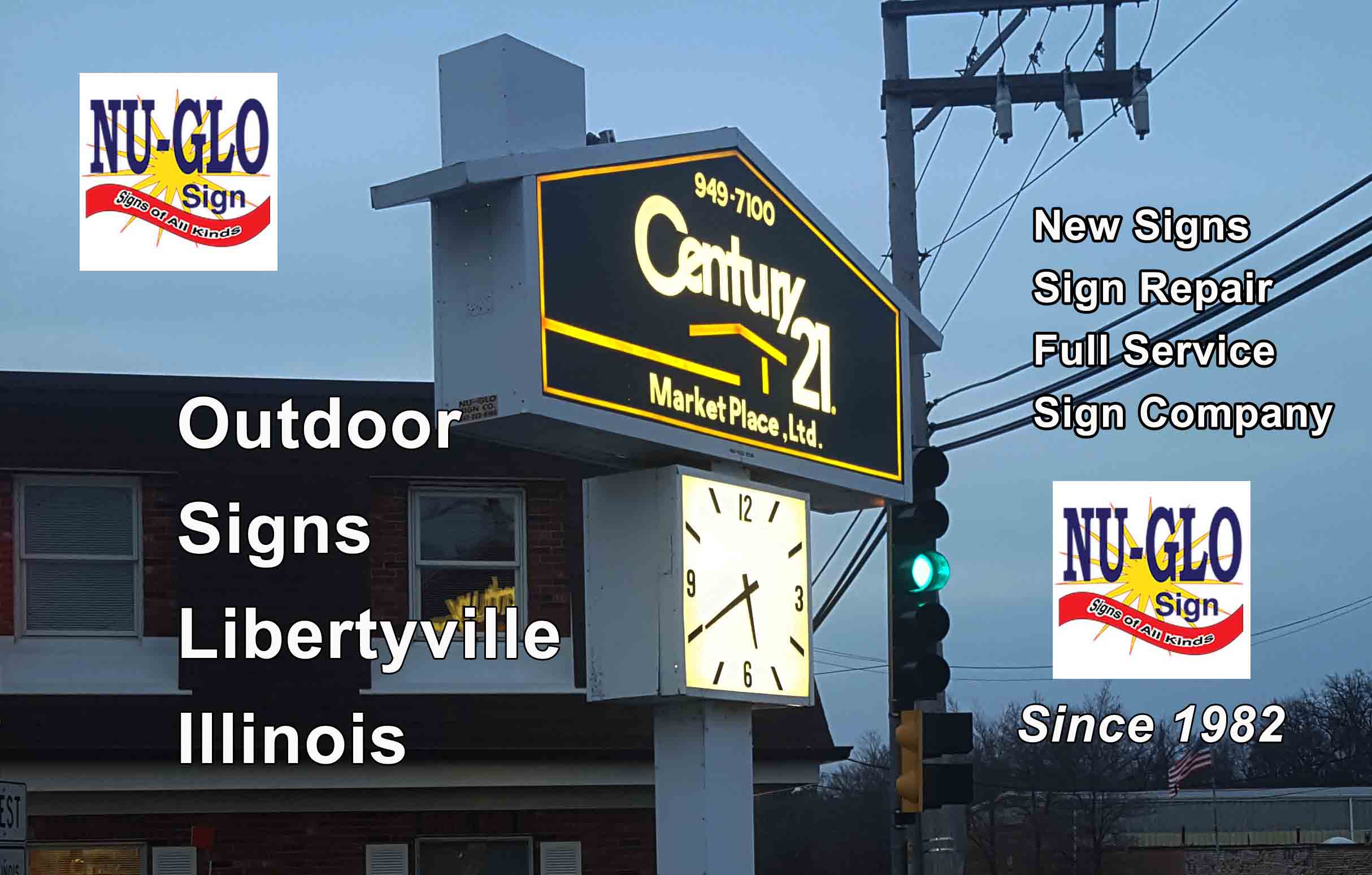 Most every sign is lit or we just can't see them when the sun sets. Even a simple sign is usually lit by floodlights.
But it doesn't always take a nasty wind storm to cause sign problems. As with any type of electrically lit equipment, the lighting eventually burns out, and corrosion and other difficulties occur. And when that happens our sign technicians are able to quickly find the source of the problem and replace the expired parts.
We carry a large selection of replacement parts on hand, limiting any wait for ordering. Our sign repair technicians also drive full-stocked trucks with a bucket for reaching over 100 ft. That is why we are able to handle your sign repair here in Lake County quickly. We guarantee our work and use only the best parts from top manufacturers.
Fast, Affordable Business Signs in Libertyville Illinois – Nu Glo Sign
Office 847-223-6160
Cell 847-417-2342