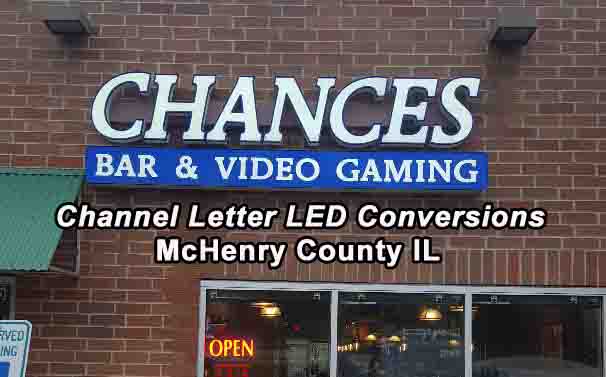 Channel Letter LED Conversions – McHenry County IL – LED offers far less electric and maintenance costs over florescent and neon lighting. Save up to 90% on electric usage.
Channel Letter LED Conversions – McHenry County IL
Serving Northern Illinois Businesses Since 1982 
Back in the old days, neon and fluorescent were the illumination of choice – typically fluorescent in box type signs and neon in channel letter signs,. The implementation, as well as the price reductions of LED products has changed the illumination part of the sign industry significantly in the last few years. Nu Glo can retrofit your existing channel letters or box signs with LED products for a MUCH more efficient source of lighting.
New Channel Letter Signs or Channel Letter LED Conversions – McHenry County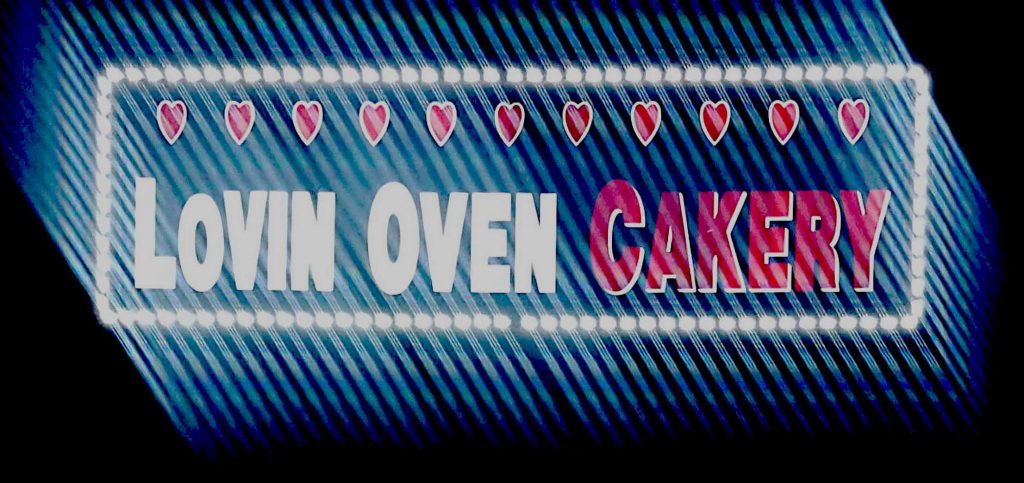 Need a bold, illuminated sign announcing your business right on your building? Channel letters are one of the most popular and effective ways of achieving this. Individually fabricated letters and logos are installed on the wall, and illuminated with powerful, yet efficient LED technology. We specialize in the design and fabrication of channel letters, and will be happy to work with you from start to finish with this type of sign.
And we'd be happy to convert your existing high power channel letter illumination to low power, yet brighter, LED lighting that can save up to 90% over your prior sign lighting costs.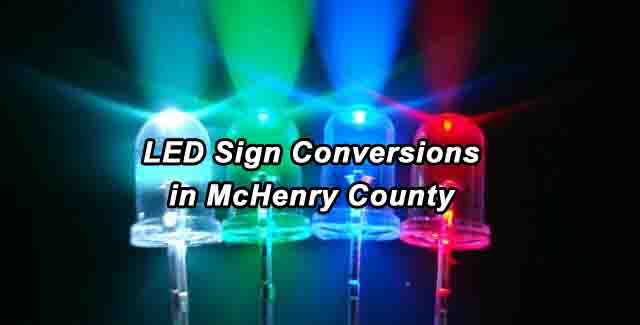 10 Reasons to Convert Your Sign to LED
Reduced energy costs by up to 90% over neon
Better Efficiency – LEDs are 50% to 70% more efficient than fluorescent bulbs
Longer Life – 50,000+ hours (Over a decade of night time use)
Fewer Service Calls
Reduced fire and shock hazards (much lower voltage)
Improved performance in cold weather (Important feature in Northern Illinois)
Mercury Free – Environmentally Safe
Higher Quality Lighting – No "Flickering" Issues
LEDs are Shatterproof
Adaptability – Colors, Halo Effects and More
Office 847-223-6160
Cell 847-417-2342