Exterior Signs in Waukegan – Exterior Signage in Lake County Illinois – New Signs and Fast Sign Repair – Serving Lake County and Northern Illinois since 1982.
Exterior Signs in Waukegan Illinois
Unlike their indoor brethren, outdoor signs are not in a climate controlled environment. Wind, Rain, Wide Temperature Variants, Damaging UV Rays and even Vandals can play a role in diminishing the effectiveness of your business signage.
Whether it's spring, summer, winter or fall, there are business signs outside battling the elements. The main obstacle to outdoor sign durability is UV radiation from the sun.
In many cases, Nu Glo can replace the sign face and rehab the box and electronics saving you money. Sometimes a new sign face and a new coat of paint and it looks good as new!
Exterior Signs in Waukegan Illinois – New Signs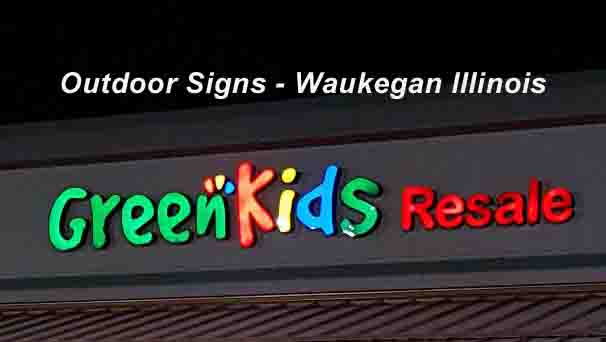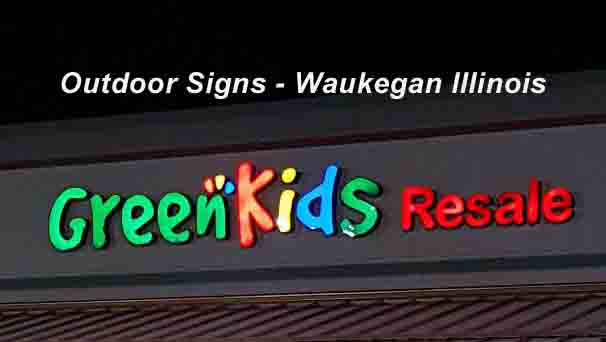 With nearly 40 years of experience, Nu Glo Signs combines professional sign services in Lake County Illinois with down-to-earth pricing.
Let Nu Glo Help You Reach Your Customers!
Nu Glo knows that visual appeal is an important part of the equation, but so are other factors, including your return on investment, longevity, sign safety and flexibility – meaning what if you have to change logo designs? Or your hours change? Nu Glo understands not only the sign business (for almost 40 years), but also what the sign means to your business.
Established in 1982, Nu Glo Signs is one of Northern Illinois oldest sign manufacturing, installation and repair company. Nu Glo is a full service sign company. Our projects incorporate design, project management, fabrication and installation, as well as service and repair to all types of  business signage.
If your business sign has seen better days, contact the friendly professionals at Nu Go Sign Company in Lake County Illinois, Family owned since 1982, we have more experience in crafting new signage and repairing existing signage than any other sign company in Lake County, including;
LED
Channel Letters
Cabinet
Pole
Pylon Signs
Front Lit 
Back Lit
Light Box
Neon
Illuminated Pole Signs
Monument Signs
Electronic LED Messages
Panel Signs
Dimensional Lettering
Vinyl Banners
And More


FREE BANNER WITH ANY PURCHASE OF ELECTRIC SIGN OR FACE FOR SIGN
Your business sign is generally the first thing someone sees and can make or break your public perception. It takes a captivating design, meticulous detail, quality materials and superior craftsmanship to produce signage that will accurately portray your vision, your image, your business.
Here at Nu-Glo Sign, we have been helping businesses succeed through exceptional signage since 1982.
Exterior Signs in Waukegan Illinois – Fast Sign Repair in Waukegan
We manufacture, install, and service the best signage in Lake County Illinois. 
Signs sometimes just stop working. The lights go out, the neon starts to flicker, and damaging storms just happen.
We repair all types of signage. Even in the hard to reach places with our crane service for the high ones.
Fast repair service is our specialty.
Nu Glo Signs – Where Cutting Edge Technology Meets Old Fashioned Craftsmanship 
Office 847-223-6160
Cell 847-417-2342