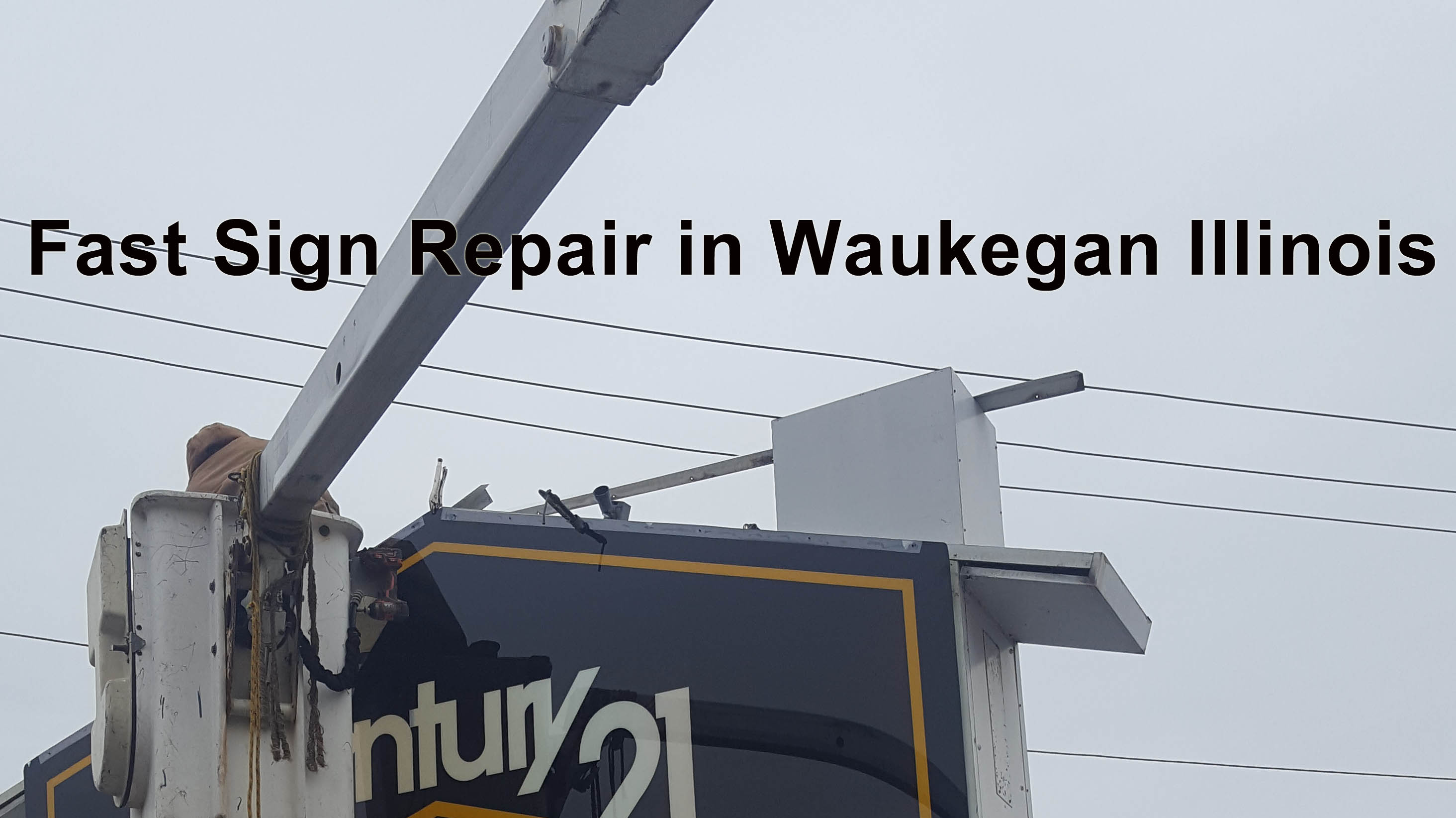 Outdoor Sign Repair – Waukegan Illinois – Choose the company that has serviced businesses throughout Northern Illinois since 1982 – Nu Glo Signs.
Outdoor Sign Repair – Waukegan
WE FIX BROKEN SIGNS AND LIGHTS USING OUR OWN BUCKET TRUCKS
Other sign outfits rent bucket trucks when they need them. But did you know that some rental places have a waiting list? If your sign installation is scheduled for Friday, but there is no bucket truck available until the coming Wednesday, you will not get your sign. If you insist on having your sign installed as agreed, you may end up with a subcontractor.
New Signs
Sign Repair
Full Service Sign Company
If you are in need of a new business sign, or need fast sign repair in Lake County, contact the Commercial Signage Experts at Nu Glo Sign. From outdoor business signs to event signage, interior signs, parking lot lighting and more, Nu Glo custom fabricates all types of business signs including;
LED
Channel Letters
Cabinet
Pole
Pylon Signs
Front Lit 
Back Lit
Light Box
Neon
Illuminated Pole Signs
Monument Signs
Electronic LED Messages
Panel Signs
Dimensional Lettering
Vinyl Banners
Installation/Repair/Maintenance
Outdoor Sign Repair – Waukegan – Nu Glo Signs
Sometimes it's a summer windstorm, or a nasty hail storm, or perhaps the sun has faded your sign. Additionally, as with any type of electrically lit equipment, the lighting eventually burns out as well. And when that happens our sign technicians are able to quickly find the source of the problem and replace the expired parts.
We carry a large selection of replacement parts on hand, limiting any wait for ordering. Our sign repair technicians also drive full-stocked trucks with a bucket for reaching over 100 ft. That is why we are able to handle your electric lighted sign repair quickly. We guarantee our work and use only the best parts from top manufacturers.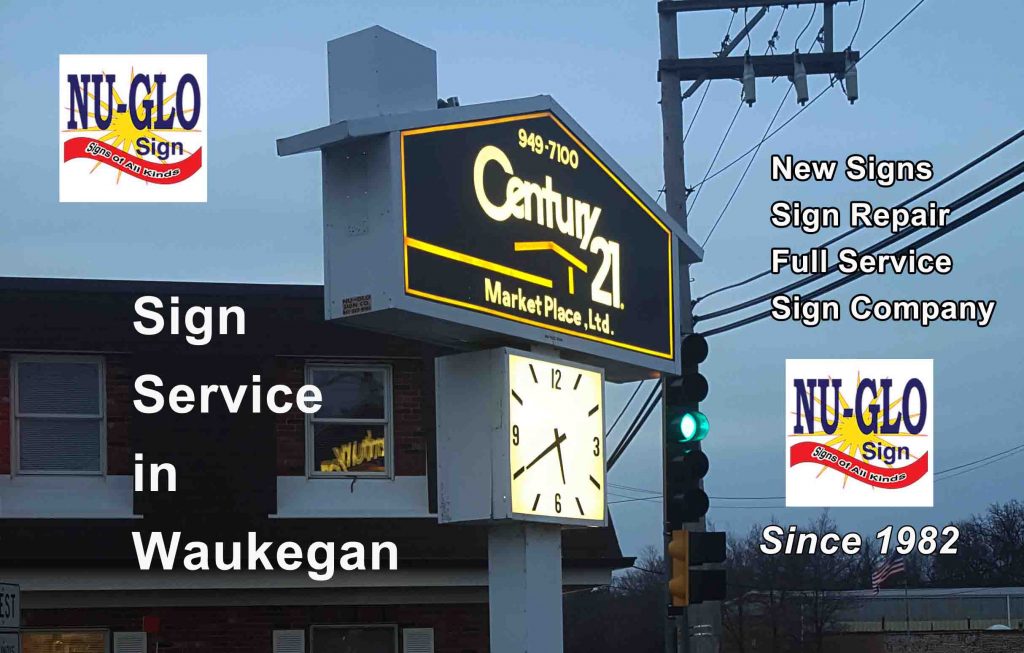 Sometimes all you need is to "refresh" your sign face. Here at Nu Glo, we custom fabricate and professionally install all types of signage.
New Signs – Fast Sign Repair – Over 35 Years Experience – Full Service Sign Company Servicing All of Lake County and Northern Illinois. Specializing in Channel Letter, LED, Neon and more. Monument Sign Experts. Sign Face Replacement Specialists Lake County.
Why Choose Nu Glo Signs?
Free Estimates
Honest, Upfront Pricing
Fully Licensed, Bonded, and Insured
Expert Sign Advice and Solutions for Over 35 Years
Prompt Turn Around Times
At Nu Glo, our staff understands the need to maximize your visibility and lasting presence in the marketplace. Whether incorporating LED, fluorescent, neon, dimensional components or digital images, our signs are built to your needs.
And if you need lighted sign repair in Lake County and the surrounding area, contact Nu Glo.
Whether you are in need of a new sign, or some tender-loving repair, call the signage experts in Lake County – Nu Glo.
Office 847-223-6160
Cell 847-417-2342