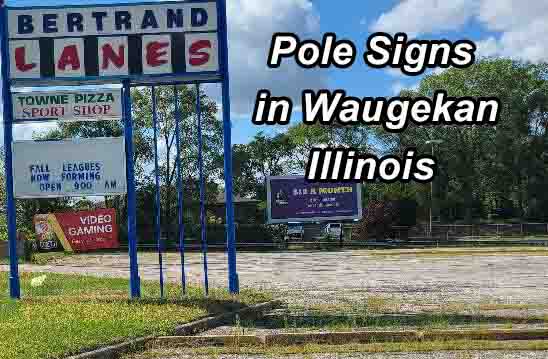 Pole Signs in Waukegan Illinois and throughout northern Illinois – For almost 40 years – Captivating New Signs and Fast Sign Repair.
Pole Signs – Waukegan Illinois
From design to fabrication to install, it's Nu Glo Signs — Proudly serving Northern Illinois businesses since 1982.
New Signs
Fast Sign Repair
Full Service Sign Company
Family owned since 1982, we have more experience in crafting new signage and repairing existing signage than any other sign company in the Northern Illinois area.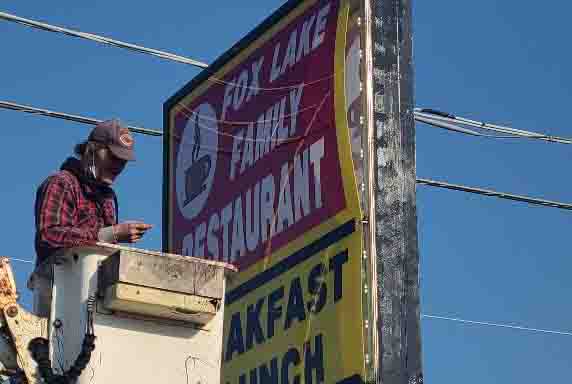 Our decades of family-owned experience helps local businesses here in Lake County and throughout Northern Illinois and Southern Wisconsin with their indoor and outdoor signs of all types, custom banners and trade show displays, way-finding signs and much more since 1982.
It might be high winds, or a spring hail storm or ravaged by the sun over time. And as with any type of electrically lit equipment, the lighting eventually burns out. And when that happens our sign technicians are able to quickly find the source of the problem and replace the expired parts.
And when this happens, it's the perfect time to update your lighting with cost effective, long-lasting LED lighting!!
LED Sign Conversions in Lake County Illinois – LED Signs use less electricity, last longer and burn brighter in chilly weather (an important consideration in northern Illinois and southern Wisconsin!).
If your sign is dimming or flickering… or worse, just won't light up properly… Remember that LED lighting can be used to light up nearly any type of signage, including channel letters, logos and more.
And most importantly, unlike neon or fluorescent, LED signs stay bright, even in the cold weather we experience every winter here in Lake County.
So when your signage, whether illuminated by fluorescent or neon, begins to flicker, call the professionals at Nu Glo.
We carry a large selection of replacement parts on hand, limiting any wait for ordering. Our sign repair technicians also drive fully-stocked trucks with a bucket to reach the high ones. That is why we are able to handle your electric/lighted sign repair here in Lake County and the surrounding Northern Illinois area quickly. We guarantee our work and use only the best parts from top lighting manufacturers.
From fast food to fine dining, to coffee shops and bars, from auto dealers to auto repair and from doctors to attorneys, to politicians,  we have created some of the very best signage found here in Illinois.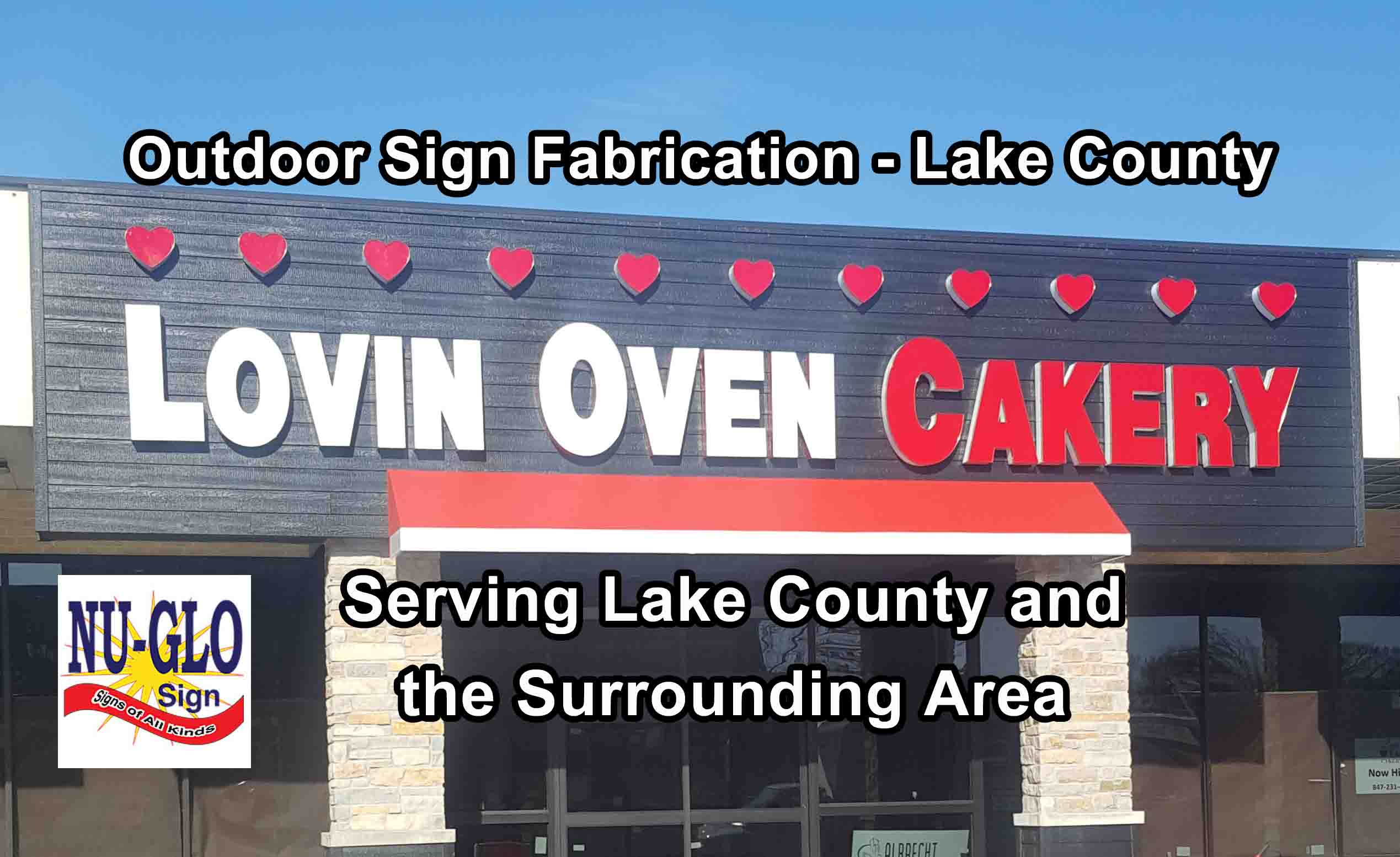 And we will beat any bids providing materials, types, sizes, shapes, structures & quality is the same apples & apples, oranges & oranges.
LED
Channel Letters
Cabinet
Pole
Pylon Signs
Front Lit 
Back Lit
Light Box
Neon
Illuminated Pole Signs
Monument Signs
Electronic LED Messages
Panel Signs
Dimensional Lettering
Vinyl Banners
Installation/Repair/Maintenance
Nu Glo Signs – Where Cutting Edge Technology Meets Old Fashioned Craftsmanship 
New Signs
Fast Sign Repair
LED Conversions
Parking Lot and Walkway Lighting
Full Service Sign Company
FREE BANNER WITH ANY PURCHASE OF ELECTRIC SIGN OR FACE FOR SIGN
Nu Glo is a full-service sign company. From design to fabrication to install, it's Nu Glo Signs — Proudly serving Northern Illinois businesses since 1982.
And, Nu Glo also offers outdoor and parking lot lighting!
Office 847-223-6160
Cell 847-417-2342
Custom Fabrication/Installation/Repair/Maintenance