Storefront Signs – Lake County – Lighted storefront signs can enhance the image of your business and ensure that it can be seen by passers-by during the day and night.
Storefront Signs – Lake County IL
Looking for a custom storefront sign for your Lake County business? Maintain and grow your professional image by using Nu Glo Signs for all of your signage. We believe in getting the little details right, offer a fast turnaround, customize your sign to your precise specifications, and professionally install, without subcontracting, ensuring one point of contact for all your signage needs here in Lake County Illinois. 
The distinctive designs created Nu Glo Sign Company in Grayslake, appear on the exteriors of doctor offices, law offices, office buildings, corporate business parks, school campuses, retail stores, shopping malls, and restaurant/entertainment venues across northern Illinois, and are custom-designed to create excellent visibility for your brand.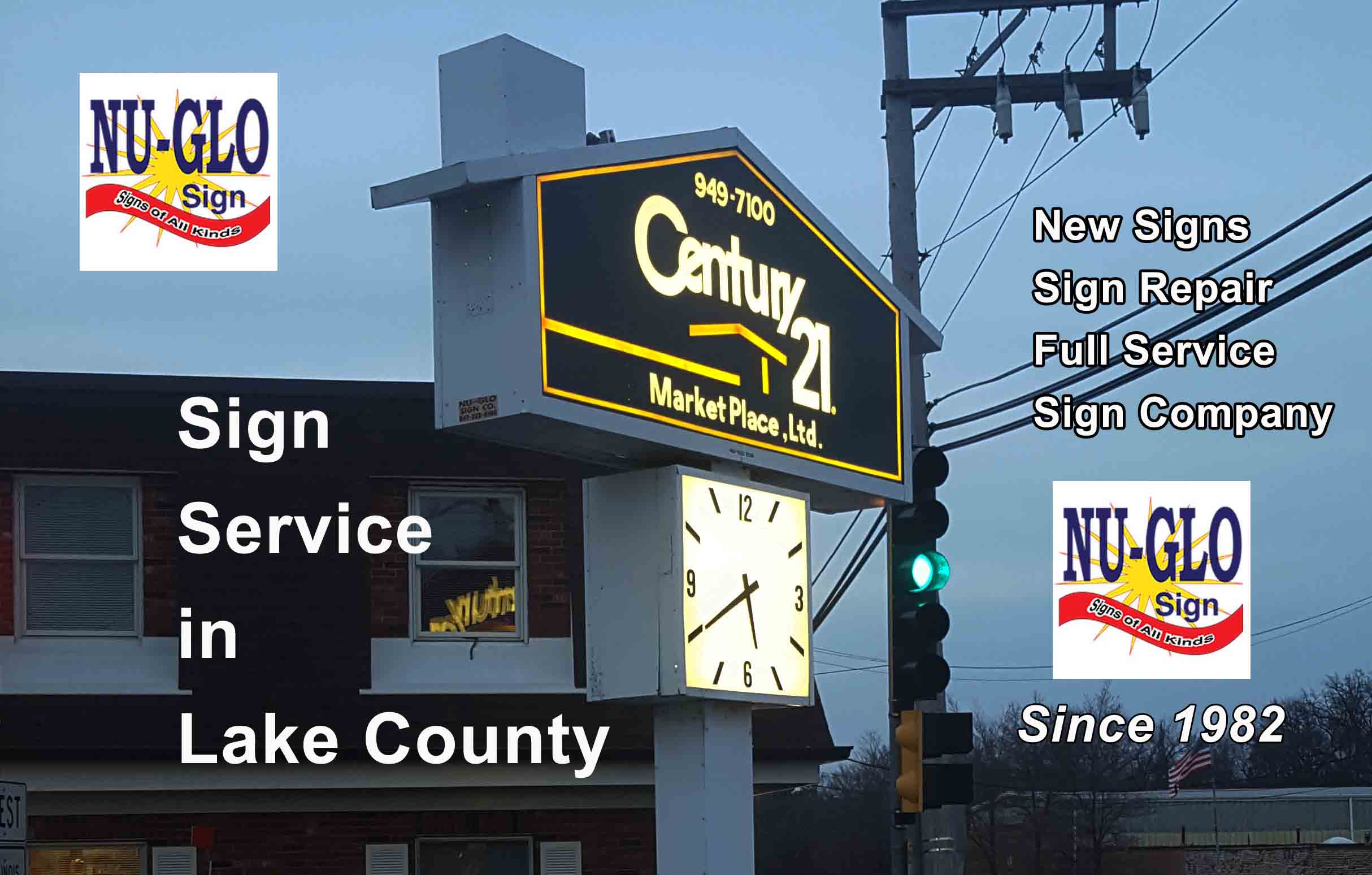 Here at Nu Glo Sign, we design, fabricate and install a wide variety of custom storefront signs in Lake County Illinois for any industry or type of business. Our sign products are excellent advertising and communication tools that send strong marketing messages, accurately convey brand identities, and create memorable experiences.
Our decades of family-owned experience helps local businesses here in Lake County and throughout Northern Illinois and Southern Wisconsin with their indoor and outdoor signs of all types, custom banners and trade show displays, way-finding signs and much more since 1982.
And we will beat any bids providing materials, types, sizes, shapes, structures & quality is the same apples & apples, oranges & oranges.
LED
Channel Letters
Cabinet
Pole
Pylon Signs
Front Lit 
Back Lit
Light Box
Neon
Illuminated Pole Signs
Monument Signs
Electronic LED Messages
Panel Signs
Dimensional Lettering
Vinyl Banners
Installation/Repair/Maintenance
Nu Glo Signs – Where Cutting Edge Technology Meets Old Fashioned Craftsmanship 
New Signs
Fast Sign Repair
LED Conversions
Parking Lot and Walkway Lighting
Full Service Sign Company
FREE BANNER WITH ANY PURCHASE OF ELECTRIC SIGN OR FACE FOR SIGN
Nu Glo is a full-service sign company. From design to fabrication to install, it's Nu Glo Signs — Proudly serving Lake County businesses since 1982.
LED Sign Retrofitting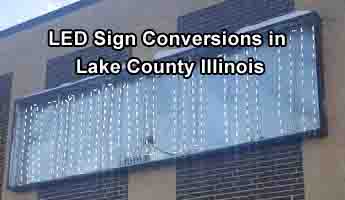 If you are still using low-efficiency, high-wattage illumination systems to light up your business signs, you will want to consider retrofitting your existing signs with high-efficiency, low wattage LEDs. Serving local businesses of all types for nearly 40 years, we like you to get the most out of your business signage so that your business can grow and thrive. Sign lighting has come a long way in the last 10-15 years, making traditional lighting, such as fluorescent and neon illumination systems, outdated when compared to energy and cost-efficient LEDs. While your existing business signs may be utilizing these less-efficient illumination systems, our team of signage experts can retrofit your signs with LEDs.
10 Reasons to Convert Your Sign to LED
Reduced energy costs by up to 90% over neon
Better Efficiency – LEDs are 50% to 70% more efficient than fluorescent bulbs
Longer Life – 50,000+ hours (Over a decade of night time use)
Fewer Service Calls
Reduced fire and shock hazards (much lower voltage)
Improved performance in cold weather (Important feature in Northern Illinois)
Mercury Free – Environmentally Safe
Higher Quality Lighting – No "Flickering" Issues
LEDs are Shatterproof
Adaptability – Colors, Halo Effects and More
Office 847-223-6160
Cell 847-417-2342