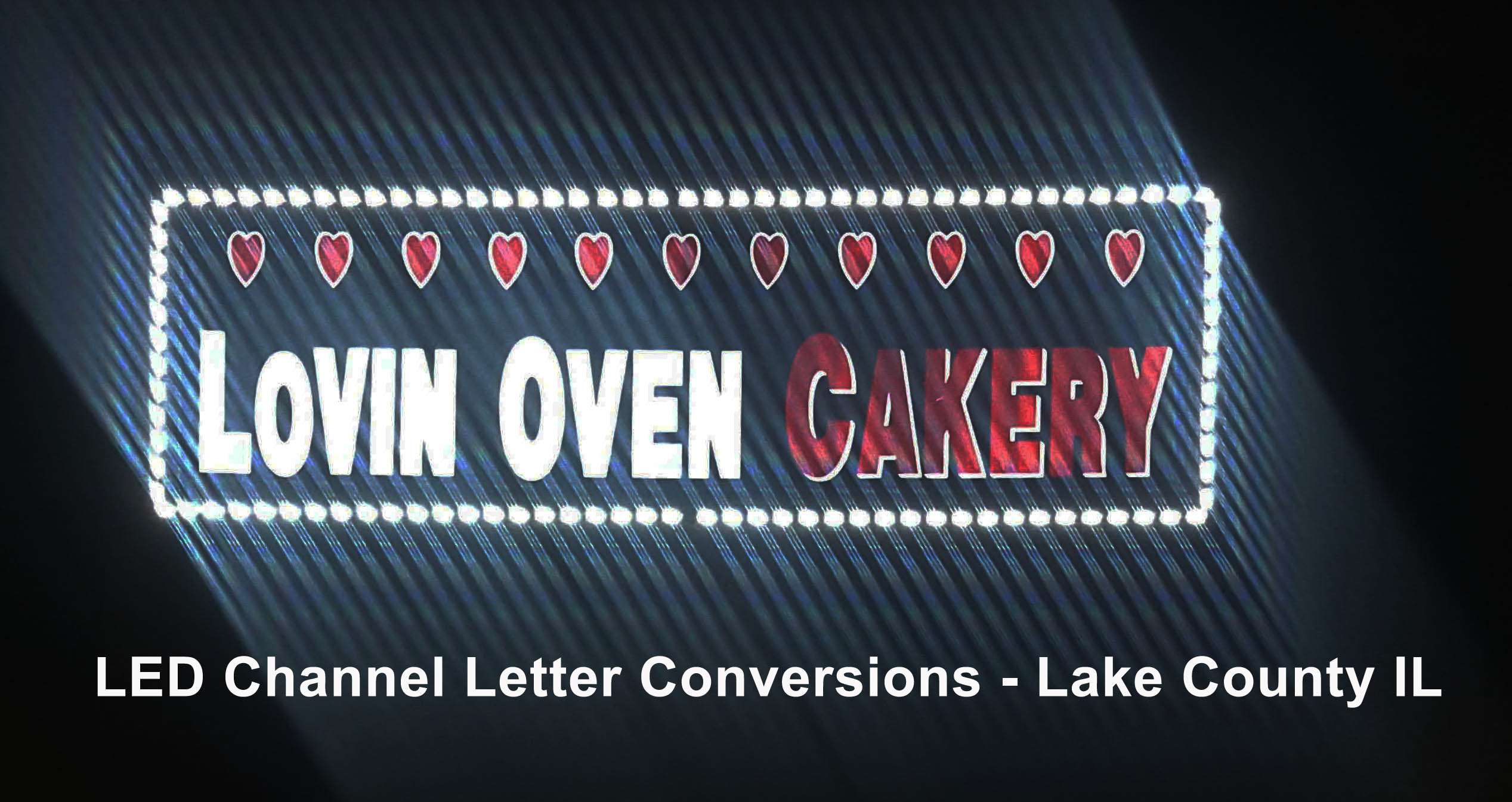 LED Channel Letter Conversions – Lake County Illinois – Save Big on Electric Bills by Converting your Fluorescent and Neon Lit Business Sign to LED.
LED Channel Letter Conversions – Lake County IL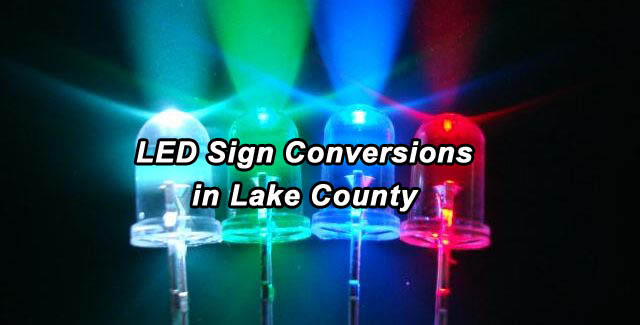 When your channel letters start to blink out, or if you simply want to save some serious cash instead of writing a fat  check to the electric company, call the LED Conversion Experts at Nu Glo Sign.
And, LED Signs not only use less electricity, they last longer and burn brighter in chilly weather, an important consideration here in upstate Illinois.
Convert Today and Save!
10 Reasons to Convert Your Sign to LED
Reduced energy costs by up to 90% over neon
Better Efficiency – LEDs are 50% to 70% more efficient than fluorescent bulbs
Longer Life – 50,000+ hours (Over a decade of night time use)
Fewer Service Calls
Reduced fire and shock hazards (much lower voltage)
Improved performance in cold weather (Important feature in Northern Illinois)
Mercury Free – Environmentally Safe
Higher Quality Lighting – No "Flickering" Issues
LEDs are Shatterproof
Adaptability – Colors, Halo Effects and More!
For incredible outdoor signs in Lake County that get your business noticed, trust Nu Glo Sign for all your custom outdoor signs. Outdoor signs can make or break a business. Business signs done correctly act as a beacon, catching customers attention and pulling them in. LED signs add flair and can create strong branding that lasts a lifetime.We have over 35 years providing signs for businesses in Northern Illinois. Our outdoor signs are always designed to work with you. From color palettes to custom lettering and impeccable electrical work, when Lake County businesses need outdoor signs from a family owned sign company with a resume they can trust, they come to us. For professional outdoor signs in Lake County call Nu Glo!
Get a quote on your LED Sign Conversion in Northern Illinois today! 
Additionally, Nu Glo Signs also offers LED Conversions For Parking Lots
And in the case of parking lot lighting, the savings can average about $300 per year ON EACH LAMP!
It's not just Signs and Parking Lots. Nu Glo can light up Walkways, Roadways, Tennis Courts, and any outdoor area that needs lighting here in northern Illinois.
Serving Northern Illinois Businesses Since 1982 
Office 847-223-6160
Cell 847-417-2342