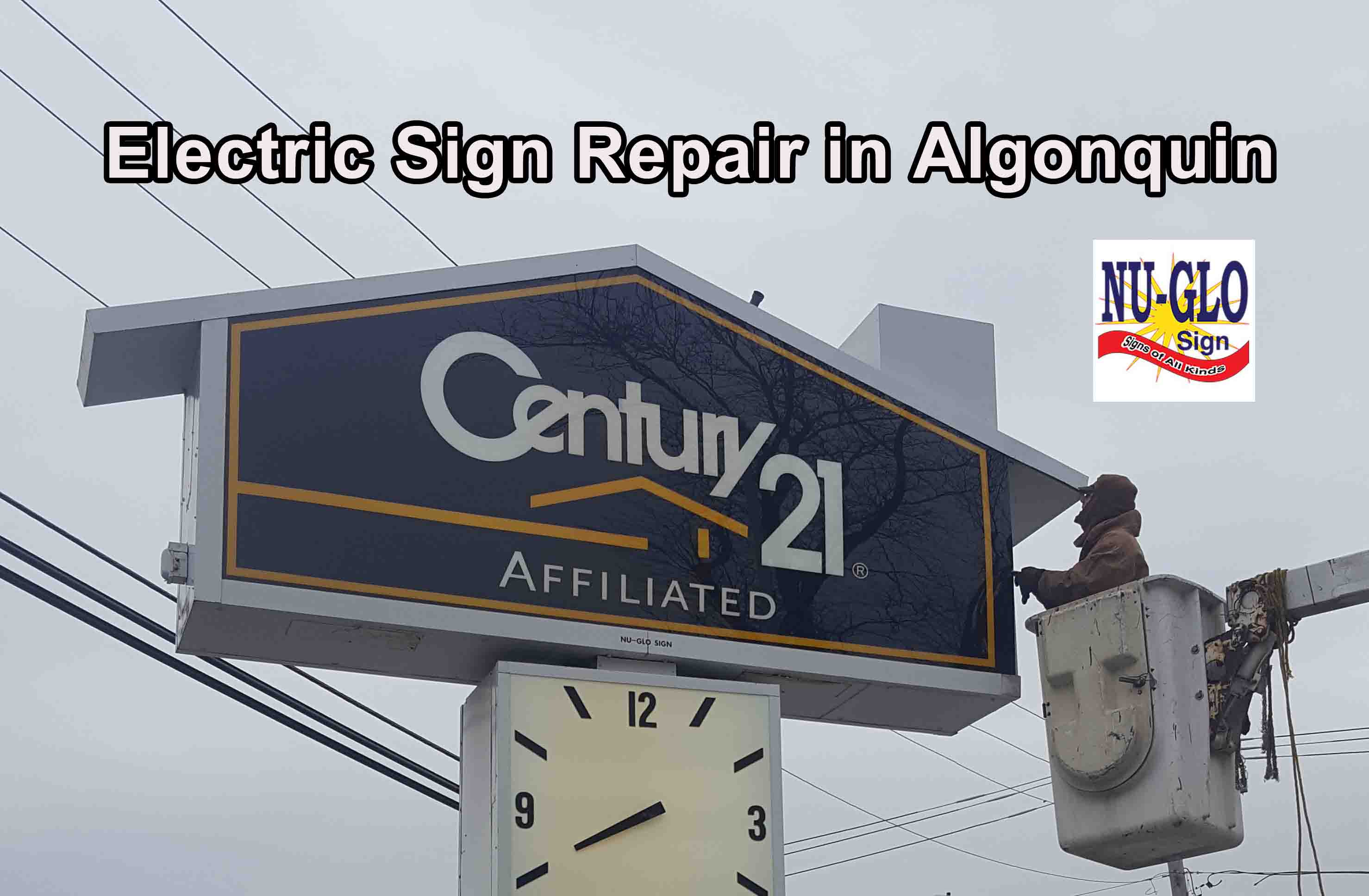 Sign Repair in Algonquin Illinois and Throughout McHenry County – Since 1982 – 2nd Generation Family Owned – New Signs and LED Conversions.
Sign Repair in Algonquin Illinois
Outdoor signs can bring strong advantages to any business, in any industry, but only while they are providing the marketing advantages they were originally designed for. Over time, even the best signs will see the effects of time and environmental conditions. With proper repairs, you can keep your marketing tools bringing in the results you deserve!
NU GLO Provides You with Results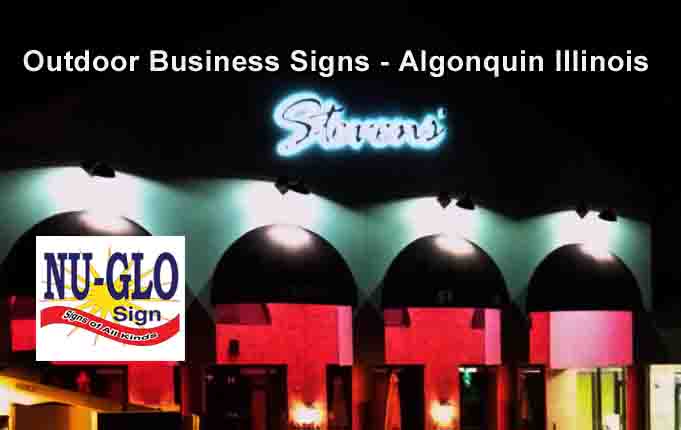 We have an expert sign team that will work with you to provide a solution to all your sign needs. We provide:
New Signs
Repair
Maintenance
LED Upgrades
And More – including new sign faces that save you money over a full replacement!
Fast, affordable electric sign repair in Algonquin Illinois and throughout McHenry County.
Don't let your business go dark. Call Nu Glo for all your signage needs.
Fast Sign Repair in Algonquin Illinois
Sometimes it's a summer windstorm, or a nasty hail storm, or perhaps the sun has faded your sign. Additionally, as with any type of electrically lit equipment, the lighting eventually burns out as well. And when that happens our sign technicians are able to quickly find the source of the problem and replace the expired parts.
We carry a large selection of replacement parts on hand, limiting any wait for ordering. Our sign repair technicians also drive full-stocked trucks with a bucket for reaching over 100 ft. That is why we are able to handle your electric lighted sign repair quickly. We guarantee our work and use only the best parts from top manufacturers.
New Signs – Fast Sign Repair – Over 38 Years Experience – Full Service Sign Company Servicing All of McHenry County and Northern Illinois. Specializing in Channel Letter, LED, Neon and more. Monument Sign Experts. Sign Face Replacement Specialists in McHenry County.
Whether you are in need of a new sign, or your sign needs some tender-loving repair, call the signage experts in McHenry County Illinois – Nu Glo.
Office 847-223-6160
Cell 847-417-234